Renowned Speakers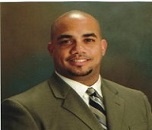 Aaron-Scott
Society of Nuclear Medicine & Molecular Imaging USA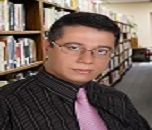 Alireza-Heidari
Professor USA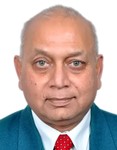 Arvind-K-Chaturvedi
Rajiv Gandhi Cancer Institute & Research Center India
Barry-J-Allen
University of Western Sydney Australia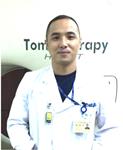 Ching-Hsueh Cheng
National institute of Taiwan Taiwan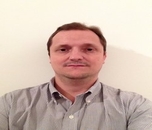 Daniel-Pastore
Sao Paulo University School of Medicine Brazil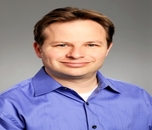 David-Gutman
Emory University School of Medicine USA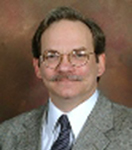 Gregory-G-Passmore
Augusta University USA
Recommended Global Radiology Conferences
Asia Pacific & Middle East
Radiology 2018
About Conference Series
Conference Series invites all participants across the world to join 21st World Congress on Radiology and Cancer Research which is going to be held during August 27-28, 2018, Toronto, Ontario, Canada.
Radiology and Cancer Research 2018 is a trending event which brings together efficient international academic scientists, young researchers, and students making the congress a perfect platform to share experience, gain and evaluate emerging technologies in Cancer Treatment and Radiology across the globe. Initiation of cross-border co-operation between scientists and institutions will be also facilitated. the main theme of the Conference is 'Curative Developments in Cancer and Tumor Genesis'.This conference provides two days of great opportunity to discuss on recent approaches and advancements for development of new techniques for global health.
Conference Series organizes a conference series of 1000+ Global Events inclusive of 300+ Conferences, 500+ Upcoming and Previous Symposiums and Workshops in the USA, Europe & Asia with support from 1000 more scientific societies and publishes 700+ Open access journals which contain over 30000 eminent personalities, reputed scientists as editorial board members.
2017 Highlights:
300+ Participation (70 Industry: 30 Academia)
5+ Keynote Speakers
50+ Plenary Speakers
20+ Exhibitors
14 Innovative Educational Sessions
5+ Workshops
B2B Meetings
Why to attend Radiology 2018?
An increasing amount of population in the world has resulted in the growth of cancer. It is being estimated that cancer has affected more than 40% of the population globally. Considering the curing and aspects related to it the main agenda is to analyze the marketing potential of latest advancements, trends, and innovations related to cancer treatment and techniques being used. Many organizations and associations have been putting effort to increase the productivity of various segments of cancer treatment Products.
Why Chicago?
Around 17% of the Chicago population of 30 years of age or older have been affected by cancer so that that even more than 15.4 million. They have been diagnosed with cancer. According to Novartis healthcare in 2015, nearly 4 million cancer surgeries were performed each year. Illinois is one of the best-suited hubs for production of medicines among all the American states. Due to growing demands in America followed by Europe and Asia, have the biggest share of the international medical and surgical devices market. The markup for pharma industries in Chicago is far above the average markup for medicines than in European countries. Moreover, there arises a vast need to spread awareness regarding pre-surgical and post-surgical effects to patients.
Why to Attend?
Conference on Radiology is a package of useful and latest advancements by professional researchers, doctors and Pharmacists specialized in cancer research and treatment to provide a better life. An increasing amount of population in the world has resulted in the growth of cancer. It is being estimated that cancer has affected more than 40% of the population globally. Considering the curing and aspects related to it the main agenda is to analyze the marketing potential of latest advancements and therapies.The conference is aimed at exploring and putting light on various ventures like advancements in the clinical field of cancer biology and radiology for improvement of previous techniques and introduction to novel therapeutics, advancements in medical imaging and radiology.
Radiology Imaging
Cancer Screening Test
Cancer Clinical Trials
Cancer Therapy
Oncology Surgery
Cancer Screening, Diagnosis & Prevention
Cancer Chemotherapy & Pharmacology
Cancer Drug Resistance & Cancer Vaccine
Nuclear Medicine
Paediatric Oncology
Novel advancements in Cancer radiology
Breast Cancer Imaging
Computer-assisted tomography
Medical Imaging software
Elastography
Radiopharmaceuticals
Market Analysis Report
Importance and Scope:
Radiology is the term used for the treatment of cancer. The doctor who specializes in the Radiation Therapy is known as Radiologist. The vital role of the Radiologist is to diagnose the people who are suffering from cancer and explain the adverse effects during the treatment. There are different types of Radiologists in treating cancer.
This field of Radiology: Cancer treatment & its market is growing rapidly and its development is making an amazing impact in medical and health sciences and pharmaceuticals. The importance and significance can be calculated by the fact that it had made great advancements over the period of time and is continuing in various other sectors.
Research and development in Cancer science & Cancer Therapy addresses wide range of topics such as, neural processes underlying visually guided behavior, comparative anatomy and physiology of human systems, development of the cancerous drugs, regenerative medicine in Cancer therapy science, photoreceptor function to neuronal consciousness and awareness, diagnosis and treatment of cancer, machine and computational therapy.
Cancer is a major issue worldwide and 14.1 million people are estimated to be affected by cancer worldwide out of which 8.2 million have died. Globally improper diagnosis are the main cause of moderate and severe Cancers; Tobacco remains the leading cause of Cancer in developed countries; Alcohol & others things are also leading causes of Cancer.
Global Market for Cancer Drugs
Cancer is a common term for a large group of diseases that can affect any organ of the body.Other terms used are malignant tumors and neoplasms. One of the significant features of cancer is the rapid creation of abnormal cells that grow beyond their usual margins, and which can then attack the adjoining parts of the body and spread to other organs. This process is referred to as metastasis. They are the major cause of death from cancer.Tobacco use, alcohol use, unhealthy diet and physical inactivity are the main cancer risk factors worldwide. Chronic infections from hepatitis B(HBV), hepatitis C virus (HCV) and some types of Kaposi's sarcoma are leading risk factors for cancer in low- and middle-income countries
As there is a rapid growth in patients with Cancer and the cases of tumors and cancers are increasing every year. The worldwide cancer drugs market exceeds $161.30 billion (US) and is growing at more than 28% per year. Without the incorporation of consumer cancer chemotherapy drugs, the cancer products market is roughly an $89 billion market. Cancer drugs revenue was USD 112.90 billion in 2015 and is expected to generate revenue of around USD161.30 billion by end of 2021, growing at a CAGR of around 7.4% between 2016 and 2021. Oncology continues to be an area of active interest with a robust pipeline of over 600 molecules in the late-stage development of which 90% is a targeted therapy.
Past Conference Report
Radiology 2017
World Congress on Radiology and Oncology was scheduled in month of October 19-20, 2017, New York, USA. The conference was marked with the attendance of Editorial Board Members of supported Group Journals, Scientists, young and brilliant researchers, business delegates and talented student communities representing more than 20 countries, who made this conference fruitful and productive.
This conference theme was Advancing Radiology in the multidisciplinary management of Oncology which included many tracks:
• Radiology Trends and Technology
• Cancer Cell Biology and Cancer Biomarkers
• Imaging Technology, Methodology and Software
• Novel Approaches to Cancer Therapeutics
• Oncology and its Major Field
• Ultrasound and Mammography
• Oncology Nursing
• Radiation Oncology
• Surgical Oncology
• Neuro-Oncology
• Neuro-Radiology and Radiotherapy
• Cancer Pharmacology
• Anti-cancer delivery
• Medical Imaging and Diagnosis
• Cancer Therapies
• Breast Cancer and related Aspects
• Radiology and Nuclear Medicine
Conference Series would like to convey a great appreciation to following honorable guests and Keynote speakers.
•
Yoshiaki Omura New York Medical College, USA
•
Arvind K Chaturvedi Rajiv Gandhi Cancer Institute and Research Centre, India
•
Zang-Hee Cho Neuroscience Research Institute University of Suwon, South Korea
•
Wassil Nowicky Ukrainian Anti-Cancer Institute, Austria
•
Dawn McDonald James Paget Hospital, UK
•
Lynette Watts Midwestern State University, USA
•
Anna Ćwierz Ludwik Rydygier Memorial Specialized Hospital, Poland
•
Ala Khasawneh University of Pécs, Hungary
We thank all of the Attendees, exhibitors and media partners for their generous support without which would not have been possible. Conference Series also took the privilege of felicitating Radiology 2018 Organizing Committee Editorial Board Members of the journal of Radiology.
Book mark your dates for 21st World Congress on Radiology & Cancer Research Aug 27-28, 2018 Toronto, Ontario, Canada. Theme: Curative Developments in Cancer and Tumor Genesis.
Past Reports
Gallery
To Collaborate Scientific Professionals around the World
Conference Date Aug 27-28, 2018
For Sponsors & Exhibitors